A tale of good taste and the search for emerging varieties
---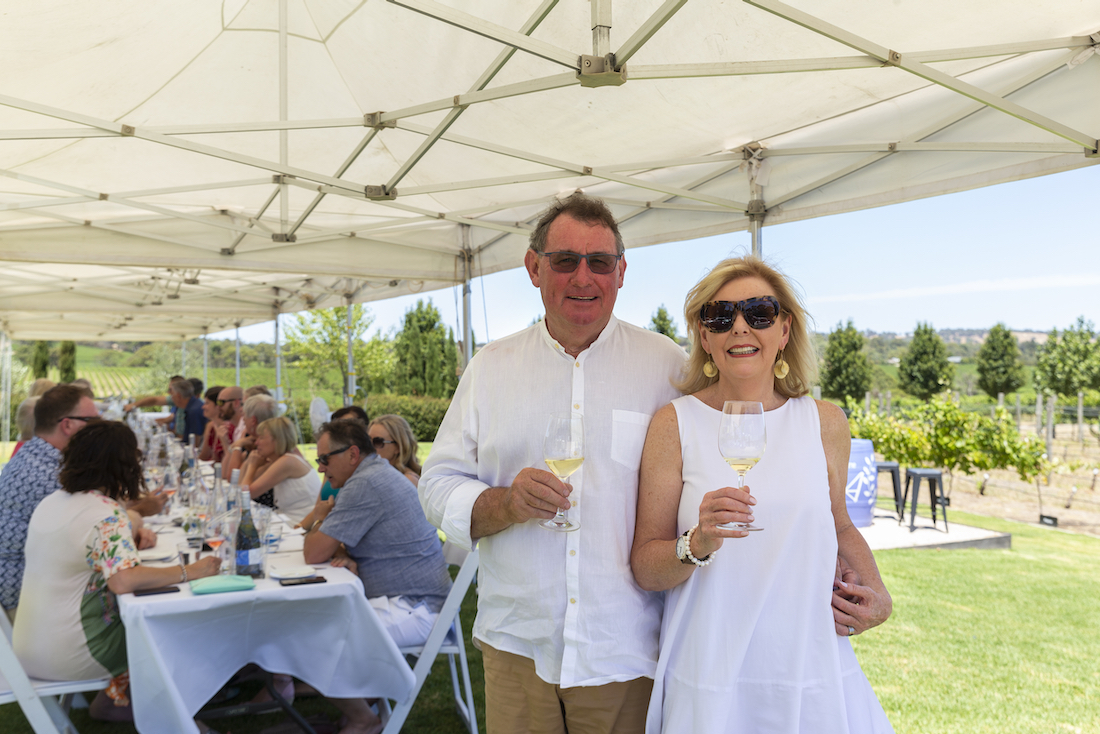 The story of Judy and Glen
Artwine is the rosé-cheeked love child of Judy and Glen, two live-in-the-moment lovers of Mediterranean style wines, who decided to leave the worlds of banking, research, and marketing behind, and turn their obsession with emerging varieties into a successful business and way of life.

In 2008 when they established the Artwine brand, the Mediterranean varieties they adored were few and far between. What better way to expand than by planting, growing and producing the very wines they were so passionate about?

Fast forward to today and this fun-loving Feral Farmer and tongue-in-cheek Wicked Stepmother are the hearts and grape-stained hands behind the largest range of emerging varieties available in the Adelaide Hills region. They're completely enamoured with what they've managed to build from the ground up and can't wait to welcome you to their cellar door so you can experience (and taste) it all firsthand.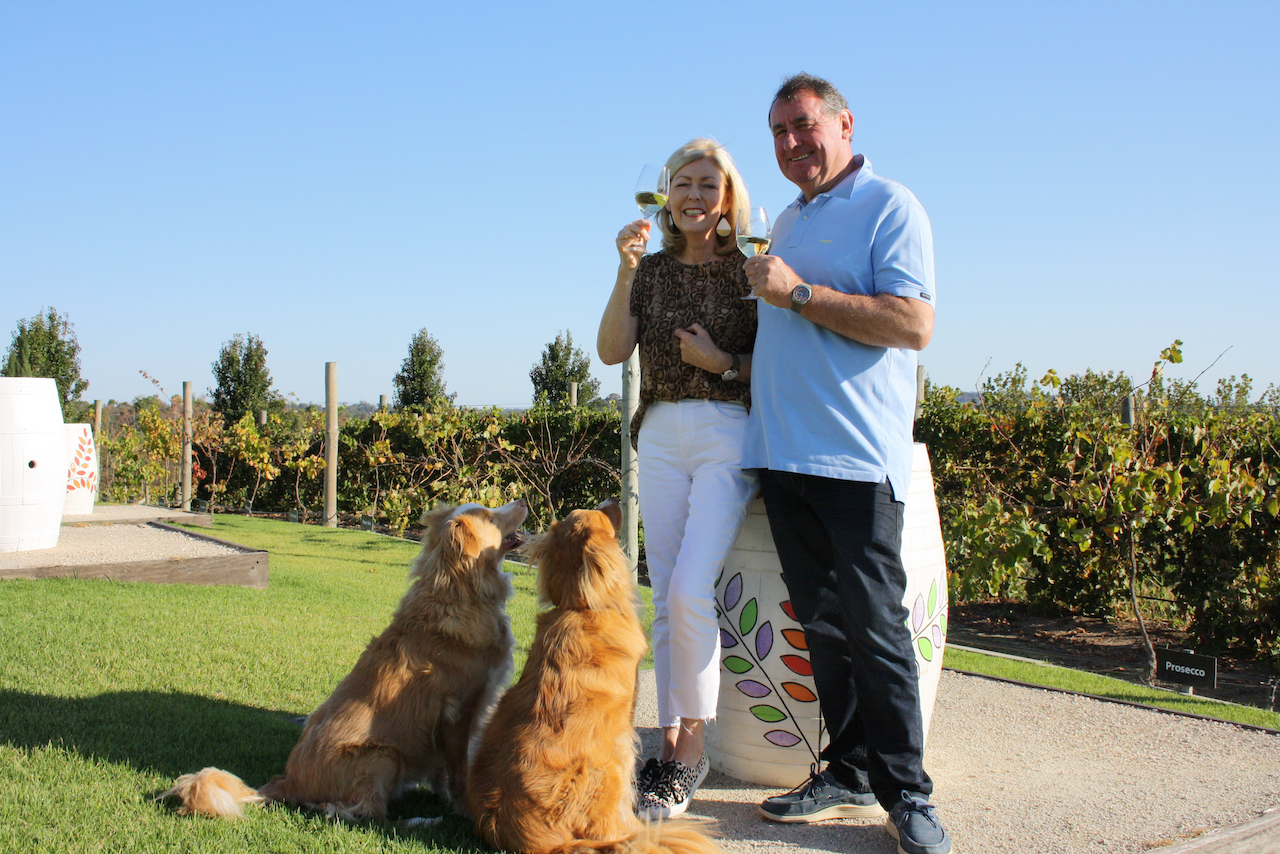 The story of Artwine
The Artwine cellar door can be found on Bird in Hand Road in Woodside, in the Adelaide Hills. Glen and Judy purchased the vineyard in 2011, before building their home and cellar door in 2013.
The story behind the 'Artwine' name is a triptych, drawn from a combination of Glen and Judy's personal interests, their business philosophy, and a slice of Australia's winemaking history:
• Glen and Judy share a deep love of both art and wine
• they wanted to create artisan wines from emerging varieties
• the first wine medal ever given to an Australian wine was awarded to Gregory Blaxland—one of Australia's first farmers to plant grapes for wine-making purposes—at the London Art Show.

While Artwine's focus on Mediterranean style wines was born of Glen and Judy's passion for them, their philosophy around them has much deeper roots. They believe whole-heartedly these 'old world' wines are the 'emerging' future of wine in Australia. They're food-friendly, lighter in style, and have a complexity of flavour that will awaken even the most seasoned palates. Not only that, but their ideal growing conditions are mirrored here in the Adelaide Hills and the Clare Valley, meaning they not only thrive here, but can be sustainably grown, lessening the impact on our land.

Learn more about our vineyards
Not just a pretty face
While we certainly don't do it for the accolades, it sure is nice to be recognised for whipping up some award-winning wines! In the space of just a few short years, the team at Artwine has been the proud recipients of over 29 trophies, including Best Alternative White Wine of the Year in 2018 for our Wicked Stepmother Fiano, as well as the International Judges Wine to Watch trophy and Best Wine of Show for our In The Groove Gruner Veltliner in the same year. Most recently in 2021, our Grumpy Old Man Grenache was awarded an Australian Single Vineyard Wine Show trophy for 'Best Single Vineyard Red Other Variety' and we were honoured with the prestigious Chair of Judges Award for our Cabernet Franc and Best Other Red for our Tempranillo from the Aust & NZ Boutique Wine Awards.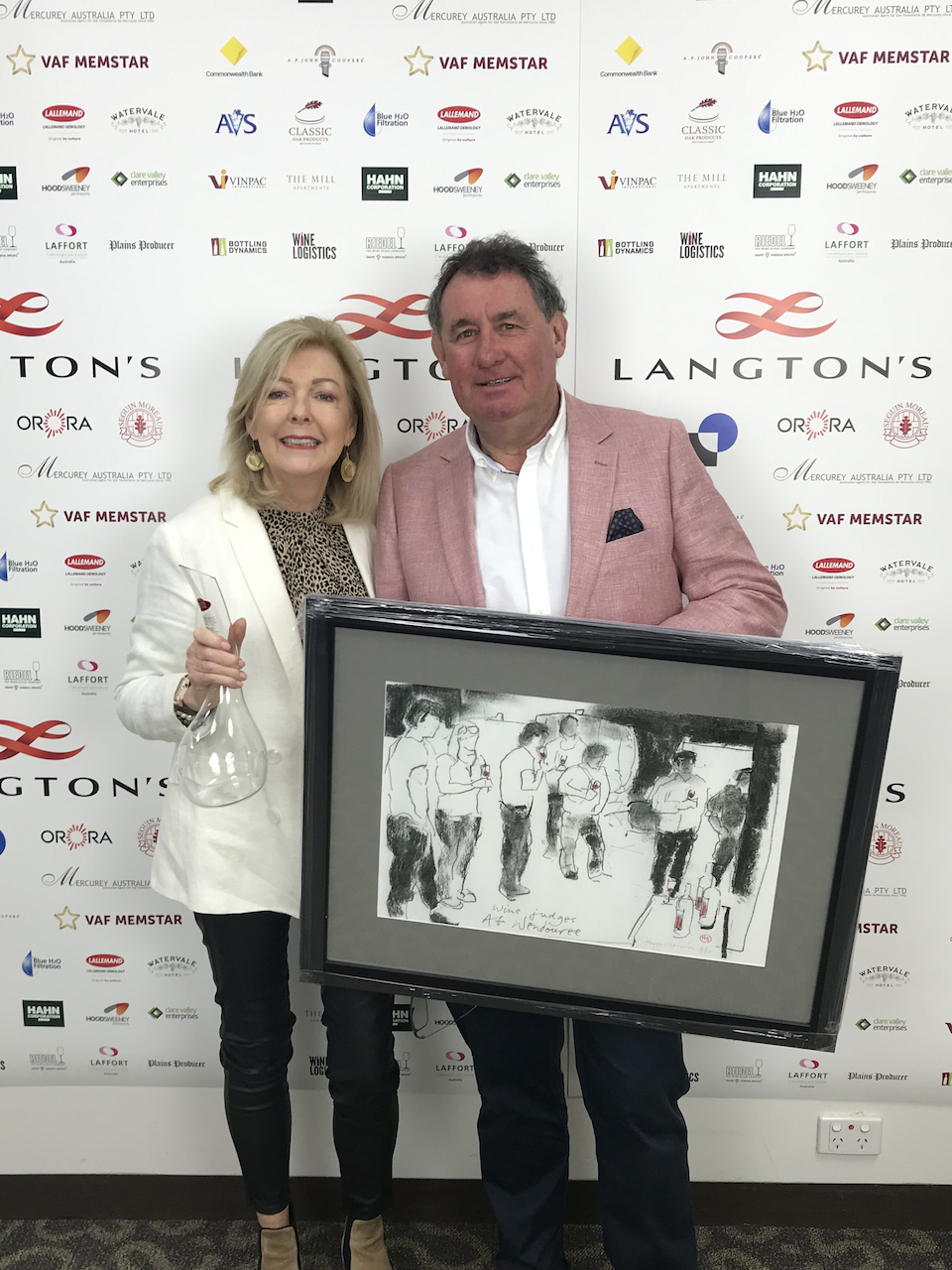 Just a few of our trophies won across numerous varieties:
- Pinot Grigio, Winestate
- Riesling, Clare Valley Riesling of Show
- Sparkling, ANZ Boutique Wine Show
- Fiano, Sydney Royal, Winestate & Rutherglen
- Grüner Veltliner – AAVWS - Wine of Show
- Rosé - Clare Valley
- Cabernet Sauvignon, Clare Valley
- Montepulciano – Winestate
- Merlot - ANZ Boutique Wine Show
- Grenache - Australian Single Vineyard Show
- Cabernet Franc, Clare Valley
- Tempranillo, ANZ Boutique Wine Show
Visit us at our Cellar Door, 72 Bird-in-Hand Road, Woodside SA 5244