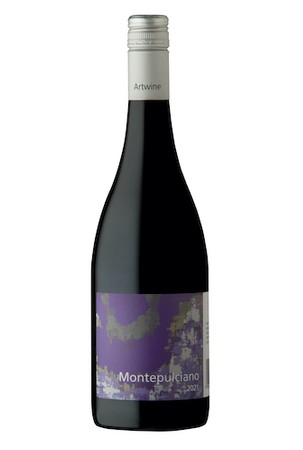 Leave Your Hat on Montepulciano - 2021
Affectionately called "Monty" and with its origins in Italy "Leave your Hat on Montepulciano" really is the full Monty.
Aromatic and medium bodied with a textural palate and vibrantly bursting with flavour. Dark cherries, plums and berries with spicy undertones and splashes of herbs. Good length and savoury tannins. Estate grown and single vineyard.
Wine Specs
Aging
We like it young and fresh when the fruit is vibrant 5 years but will age for 5-10 years, dependant upon cellaring cobditions
Wine Profile
Tasting Notes
Beautiful herbaceous characters with soft tannins
Vineyard Notes
Vineyard is approximately 470 Metres above Sea Level. Vine rows run East – West. Latitude: 33.87 degrees South; Longitude: 138.64 degrees East (approx.). Soil – Red loam over a mixture of limestone, shale and clay Vines planted in 2012. 2015 was the first vintage. FSAC Montepulciano Clone on 1103 Paulsen rootstock Vine spacing 3.0 metres x 1.8 metres.
Production Notes
Grapes are harvested at approximately 14.0 Baume when flavours display dark cherry, red berry and spice and are de-stemmed to an open top fermenter. The must is inoculated and allowed to ferment between 25-30oC until dry. The cap is pumped over and splashed twice daily allowing plenty of air into the ferment for a minimum of 7 days. Once primary ferment is completed the must is bag pressed and racked to older French oak until completion of malo. Upon completion wine is racked, acid adjusted and put back to barrel. The wine is bottled within 12 to 18 months to ensure the style retains vibrant and primary fruit freshness.
Food Pairing Notes
Montepulciano is a great match to pasta and rice dishes, it loves lamb and white meats and even oily fish.