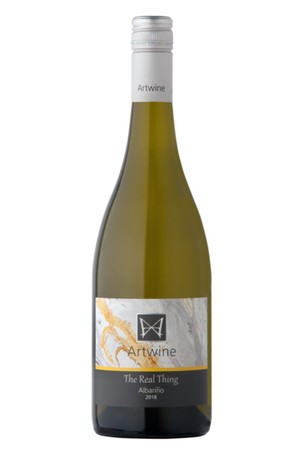 The Real Thing, Albariño
Albariño has its origins in Galicia, Spain and also Minho region in Portugal (where it is known as Alvarinho).
The first vines brought in to Australia actally proved to be Savagnin after CSIRO testing, so this has been a long 9 year wait for us. We are excited and proud to produce the first Adelaide Hills Albariño.
The wine is unique and intriguing with aromas of citrusy lime and stone fruit that lead to a similar palate with mineral complexities and a dry finish. The perfect match to seafood.
Wine Specs
Appellation
Adelaide Hills
Fermentation
Stainless Steel tanks
Wine Profile
Tasting Notes
Citrus and lime characteristics with stone fruit on nose and palate.
Production Notes
This is our first estate grown production of this delicious variety. We have plans for possibly two styles once our vines have aged a bit more and yield has increased.
Food Pairing Notes
Albariño is a wonderful match to seafood!
Other Notes
Review by Dan Traucki, Wine Writer Wow! Here we are just in the middle of May and I have already received the first vintage 2018 white wine to review. As it happens, the ARTWINE ADELAIDE HILLS 2018 "THE REAL THING" ALBARINO is an absolute cracking wine! Naming the wine "THE REAL THING" is brilliantly appropriate after the 2008-2009 scandal when it was discovered that most of the Albariño planted in Australia was in fact, Savagnin. Savagnin is a great variety – I love it! But, it ain't Albariño – which is what the growers thought they had bought and planted. So they had to start again. This wine could have equally been called "The Real Deal" as it is a great young Albariño which would fit in nicely in a line-up of young Spanish Albariño. It is redolent with enticing aromas of citrus and a smidge of steeliness. Is zippy, crisp, bright with delightful citrus flavours and a palate cleansing, lingering finish. A CLASS ACT! If the rest of the 2018 whites are as good as this one we are in for some bloody brilliant wines my friends!!!